Please click HERE to view our full calendar showing matches, events and functions.
----------------------------------------------------------------------------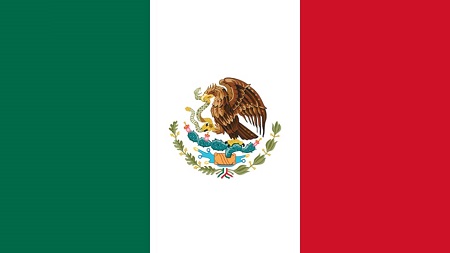 Mexican Night - Saturday 29th June
The club is holding a Mexican night on Saturday 29th June. Serving Chilli and Tequila (separately I hope!), there will be fun and games!
1st drink free if wearing a sombrero or poncho.
All welcome.
----------------------------------------------------------------------------
Match Reports & Teams For Saturday 23rd June
Not the finest weekend of the season with all three Saturday teams suffering defeat but there was a good win for the Sunday team to lift the clouds.
Starting with the 3rd's and their 'home' fixture at Holberton against Chudleigh two's.
Here is Capt Sean's take on things: -
Skipper lost the toss and we were invited to have a bat. We opened with Paul Hamilton and Jake Agnew. Jake was the first to go for 1. Ian Duckworth was next in, he also got 1. Isaac Rowsell was next in he managed to hang around for a bit and played some lovely shots, unfortunately he kept finding the fielders. Isaac was out after scoring 6. Becca Halliday then came in and we had our best partnership of the game (35). Paul again managed to find a novel way of getting out, this time edging on to his ankle and being caught behind for 14. Becca top scored with 28 before chipping one back to the bowler. Higgy managed to get to 11 before she was caught and bowled Milly Squire was the only other batter into double figures with 13 no. Olly Maynard managed 1 which was one more than the skipper, Luca Manuell and Evie Privett. We were bowled out for 92 in 35 overs.
After tea we opened the bowling with Evie Privett (2 overs 0-8) who bowled some good deliveries beating the bat on a couple of occasions. Isaac Rowsell (4 Overs 1-9) bowled an extremely good spell and was unlucky not to pick up some more wickets. The wicket he did get was well caught by Luca at mid off. Olly Maynard in his first game back had a go for a couple of overs but unfortunately went for 16 runs. Milly replaced Olly and Sean replaced Isaac as we tried to put a little bit of pressure on Chudleigh. Milly beat the bat on many occasions and finished her 8 overs with 4-29. Sean attempted to bore them out at the other end finishing his 8 Overs 0-13. Jake Agnew and Luca then took over but, with Jake bowling only 1 over which was a maiden, unfortunately as we did not get enough runs
Chudleigh passed the required score during Luca's first over. Overall we worked hard in the field with Luca taking a good catch and making some very good stops, but we still need to bowl less wides, and when we are batting we need to work harder on running singles and not giving away our wickets so easily.
Thank You to everyone who helped with the teas and tidying up after the game and to Mr and Mrs President who came along to watch.
The seconds were home to Chelston & Kingskerwell firsts. The visitors won the toss and elected to bat. Despite nicking out one of the openers with the score on 9, a few tidy partnerships took C&K up to 188-8 in their 45 overs. There was three wickets for Drapes and one each for Simon, Selly, Jason, Steve and JCB.
In reply things never got going with Steve (31) and Craig (16) the only batsmen to make double figures. We were all out for 90 in the 27th over.
The firsts travelled to Barton and suffered an agonising 15 run defeat. Skipper Alex won the toss and stuck the hosts in to bat. Alex then went a removed one of the openers with his third ball and not a run on the board. At 40-4 Barton were in all sorts of trouble but 63 run 5th wicket partnership helped them recover along with some decent middle order batting. We bowled them out for 171 in the final over. Alex returned excellent miserly figures of 10-4-16-1. There were two wickets each for Justin, Jacob, Joel & Ben and one for Will.
In reply at 86-1 things were looking good. A few quick wickets reduced us to 94-4 but Elliot (top scoring with 46) was holding the innings together. Sadly he departed with the score on 147 and we were all out for 156 in the 40th over.
Up next for the 1st's is the visit of table topping local rivals Cornwood.
1st Team v Barton CC
Away to Barton with a 12.30pm start. Players to meet at Tesco car park at 10.30am or , if going direct, at Barton at 11.15am
Alex Carr (Capt)
Sam Agnew (wk)
Justin Wubbeling
Harry Kandampully
Will Scott-Munden
Ben Privett
Elliot Hamilton
Dave Ackford
Joel Larkman
Dave Ackford
Jacob Caunter
2nd Team v Chelston & Kingskerswell CC 1st's
Home to C&K with a 1.30pm start. Players to meet at Harewood - TBC
Simon Beare (Capt)
Chris Po Dawe (wk)
Jason Degg
Oliver Goulder
Craig Miles
Matty Draper
Steve Raven
Jake Campbell Beattie
Kevin Beare
Adam Sellick
Jack Sellick
Umpire - Jon Goulder
Scorer - TBC
Teas - Mrs B
3rd Team v Chudleigh CC 2nd's
Home at HARBERTON to Chudleigh with a 1.30pm start. Players to meet - TBC
Sean Mortimer (Capt)
Paul Hamilton
Isaac Rowsell
Becca Halliday
Jake Agnew
Amanda Higginbotham
Camilla Squire
Olly Maynard
Evie Privett
Ian Duckworth
Luca Manuell
Umpire - Dave Loynes
----------------------------------------------------------------------------
Match Reports & Teams For Saturday 15th June
One win, one loss and one rained off.
We start with the 1st's who undertook their longest trek of the season to the North Devon coast to play Bideford, Littleham & Westward Ho! CC.
Having lost the toss we were asked to bat first and after Ben was removed for 1 it looked like it would be hard going. Dave (21), Elliot (17) and Justin (29) all got starts but didn't go on. 74-3 quickly became 105-8 and we were in danger of being bowled out well short of batting out our overs. The fall of the eight wicket however brought together Capt Carr and Joel who steered the ship in the right direction, adding a magnificent 95 for the ninth wicket before Alex was bowled for a top score of 53. Joel followed soon after for 34 and we were all out for 202 in the 49th over.
In reply we reduced the hosts to 35-4 with Justin (7-2-20-2) removing both openers. More quick wickets fell and at 65-9 it was just a matter of time. Bideford put on 33 for the final wicket but when Joel took #11 the game was over. We won by a creditable 104 runs.
Alex followed up his top score with the bat by bowling his 10 overs for just 11 runs and taking a wicket too. Donners only went for 14 off 8 taking a couple of wickets along the way, Will took two wickets and there was one for Ben. Jack's run out accounting for the other wicket.
The 3rd's travelled to Shaldon and had a day to forget. Being asked to bat first, we were bowled out for 42 before the hosts knocked off the required runs for the loss of only two wickets.
At Harewood the 2nd's game was scuppered after heavy overnight rain soaked through the covers and left the wicket unplayable.
1st Team v Bideford CC
Away to Bideford with a 12.30pm start. Players to meet at Tesco Express car park at 9.00am
Alex Carr (Capt)
Chris PO Dawe (wk)
Justin Wubbeling
Harry Kandampully
Jack Horton
Will Scott-Munden
Craig Donohue
Ben Privett
Elliot Hamilton
Dave Ackford
Joel Larkman
2nd Team v Plymouth CS & Roborough 1st's
Home to PCS&R with a 1.30pm start. Players to meet at Harewood - TBC
Simon Beare (Capt)
Ollie Goulder (wk)
Jason Degg
Craig Miles
Matty Draper
Steve Raven
Josiah Caunter
Ben Phillips
Christian Bunney
Jake Campbell Beattie
Kevin Beare
Umpire - TBC
Scorer - TBC
Teas - TBC
3rd Team v Shaldon CC 2nd's
Away to Shaldon with a 1.30pm start. Players to meet - TBC
Sean Mortimer (Capt)
Jon Williams (wk)
Paul Hamilton
Jack Sellick
Evie Privett
Ian Duckworth
Alex McGough
Alasdair Lambie
Luca Manuell
Josh Williams
Hannah Duckworth
Umpire - TBC
----------------------------------------------------------------------------
Online Club Shop & New Kit Supplier For 2019
With the announcement of the new club shirt sponsors, Coastline Contract Services, there will be new kit available featuring the sponsors logo.
The link to the Online Kitworld Club Shop is here: -
https://kitworld.uk/product-category/plympton-cc/
----------------------------------------------------------------------------
Club House For Hire
The Plympton Cricket Club Pavilion is available to hire as a training meeting / room if any club member, friends or family are interested this will bring in much needed club funds.
Please click HERE for further information or contact Dave Loynes directly on 01752 785402 or 07881 383590.
----------------------------------------------------------------------------